英語診察
Consultation
in English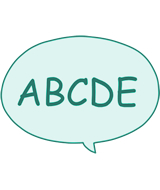 We provide consultations in English for those who require it.
One of our senior Veterinarians Dr Karin Tomita BSC Vet is a graduate of University of Sydney, New South Wales, Australia. Dr Tomita is committed to take good care of you and your animals.
A special appointment isn't necessary for a consultation with Karin as she is in attendance on most days.
However, please check our working rosters on this website or call us to make sure that she is on duty.  Consultations on appointment can also be arranged between 2pm and 4pm for complicated cases or for people with limited time. 
Dr Minako Kuroda specialises in Homeopathy and Fanconi syndrome.
If you wish to see her for these services an appointment is necessary. 
Our Receptionists and Nurses are long time staff and are very dedicated and friendly. Most are not confident in English, so please be patient with them and we will do our best to make you feel welcome and attend to your requests.
Please do not hesitate to ask anything.